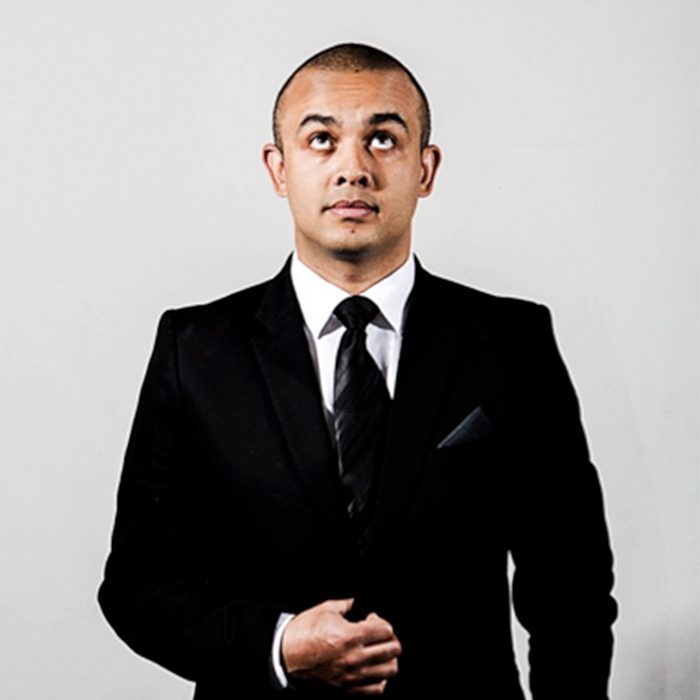 Based: Johannesburg.
Alfred Julian Adriaan is a young comedian flying up the ranks in the SA comedy scene with two consecutive South African comics' choice nominations under his belt in the best New Comedian & best Intermediate comedian categories. This is significant considering he has only been on the comedy scene for the last 3 years. This dynamic highly energetic young comedian has also tried his hand at acting where he recently played the lead role in the Afrikaans Kyknet movie named Hospitaal op horing. He has also played lead character in an online viral campaign for Nokia/Microsoft.
Nissan South Africa recognized his increasing popularity and asked him to be part of their Nissan Magic corporate social responsibility campaign to bring awareness and help with the everyday needs of less fortunate South Africans.
He has a corporate background in brand management and corporate communications which gives him insight into what the corporate environment needs and wants for their corporate events and conferences.
Alfred has proven himself to be a versatile performer and mc with the ability of reading a crowd and delivering what the audience likes within the client/event managers expectations and requirements.
His comedy is based on his life growing up in the rural EC (HE is from a town called Hankey, NO really) with hilarious stories that range from Public School education to his complicated relationships with the fairer sex.
[contact-form-7 id="2436" title="Contact form 1"]