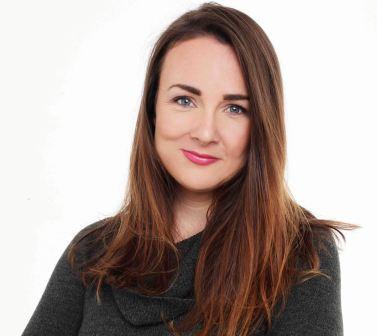 Based: Cape Town

One of the top rising stars in South African Comedy, Angel Campey has been trailblazing in comedy from her first show back in 2011. Her debut one woman show in 2013 was directed by Nik Rabinowitz and enjoyed a 3 year run at the National Arts Festival to sold out theatres, with much critical acclaim, calling her a "Dark comedian with razor sharp wit" and "nothing short of hilarious".
She's performed on Comedy Central Africa, done a Ted Talk, is one of the resident Queens of the Kings and Queens of Comedy franchise and was nominated in 2015 for an Mbokodo award in Comedy by the Department of Arts and Culture, which honours women changing their industry.
Angel is also a comedy writer for the multi SAFTA award winning satirical comedy news show, ZAnews: Puppet Nation, that was nominated for an International Emmy in Comedy last year and won Angel a Writers Guild of SA Muse award for Best TV Comedy Script.
She hosts The popular Angel Campey Show, Fridays 1-3pm on 2oceansvibe Radio for the past 4 years and jumps on comedy stages whenever she can, which took her to New York City, twice in 2016, performing on world famous stages like Gotham Comedy Club, Comic Strip Live, New York Comedy Club and the oldest comedy club in the world, Dangerfields. She also attended the world's biggest Stand Up Comedy Festival in Montreal Canada, Just For Laughs, in 2016 and now she's home to bring her observational, dark, witty, razor sharp humour to the Johannesburg International Comedy Festival in 2017.
Angel's likeable and witty disposition makes her the perfect choice of MC to give your event a bit more edge, as well as the comedic relief. She's worked in partnership with many big corporates, starring in their promotional videos, advertising campaigns and of course, performing live stand-up. Angel's diverse life experience and history of travel is easily adaptable to your brand's tone.
[contact-form-7 id="2436" title="Contact form 1"]