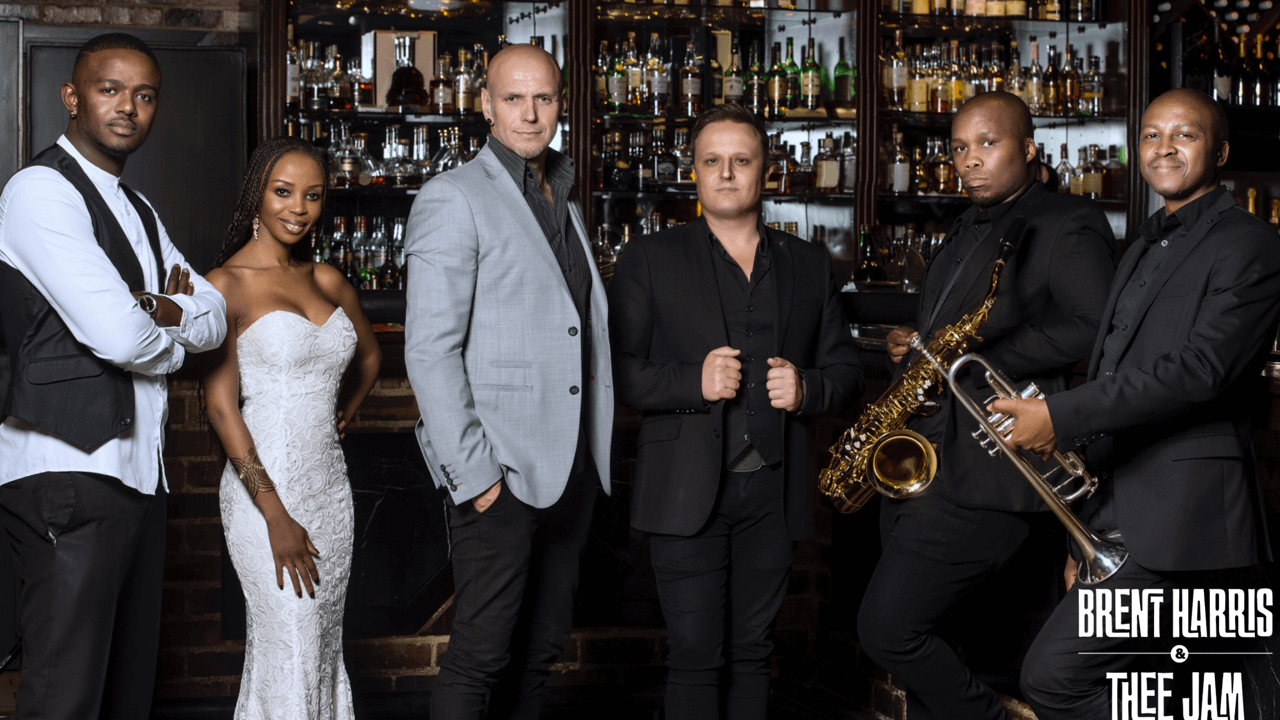 Based: Johannesburg.
BRENT is founder member and drummer for SA Super-group Just Jinjer.
Thee Jam has become a dominant force in the Corporate Market doing jazzy background sets, up tempo party sessions, and the unforgettable drum solo.
Brent wrote Just Jinjers' first 2 HIT singles "Paradise in Summer- time" & Stand in your Way", as well as Co writing on "Father and Farther", and a number of Just Jinjer classics. Just Jinjer is one of South Africa's biggest selling bands with over quarter of a million albums sold.
BRENT HARRIS & THEE JAM are a unique Corporate Cover Band with flare and energy that play at all Functions.
Their band comprises of many award winning musicians in South Africa.
BRENT has performed on stage with many International Acts including U2, Live, Goo Goo Dolls, Toto, Peter Gabriel, Counting Crows, Def Leppard, Stevie Wonder, Annie Lennox.
During corporate events a huge crowd favourite is the "Classic" DRUM SOLO, including various other drummers playing in sync with water and lights.
Whatever your specific entertainment requirements are, the band can oblige. Thee Jam also has one of the biggest repertoire's in the Corporate Market.
Very important, the musicians and singers in the band are interactive with their audience and love getting them involved.
Regular Clients include:
Barclays, Sun International, Cricket SA, Tarsus Tech, HP, Incredible Connection, Blue Turtle, Nedbank, Momentum, Rand Merchant Bank, Million Dollar Golf, Standard Bank, Investec and MTN. Altech, Absa, SAP, Discovery Health, FNB, Kia Motors, Famous Brands, Mitsubishi, Battery Centre, Tiger Wheel & Tyre, Macro, Vodacom, Pfizer
[contact-form-7 id="2436" title="Contact form 1"]