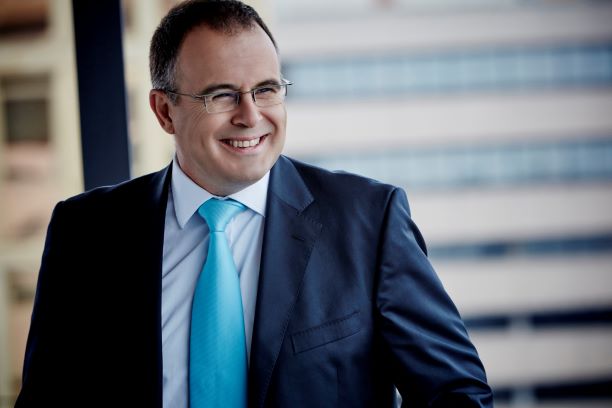 Based: Cape Town

Bruce presents The Money Show on 702 and CapeTalk, hosts Taking Stock, a weekly TV show on eNCA, and is a columnist and writer for Business Insider.
His most current talk entitled "How to thrive on the edge of Chaos" As South Africa enters its tenth recession in four decades, what does the future hold?
Bruce delivers an insightful, data rich talk incorporating informative slides and video extracts of exclusive interviews carried out with some of South Africa's original disruptors, people with serious entrepreneurial scars who share deep insights on how to run complex business while navigating the vagaries of policy and politics. Bruce challenges audiences to see opportunities in the chaos rather than capitulate into despair.
Bruce is a multi-platform award-winning financial journalist. His work on radio, television and in print gives him unique access to South Africa's biggest power brokers in business and money.
Bruce has been named Financial Journalist of the Year three times in the past decade by independent judges in the annual Sanlam Awards and has received recognition for his work on the economy, companies and personal finance.
Bruce has developed the ability to tell compelling stories about the political economy in a way that is creative and engaging.
He has worked in the highly competitive London radio market and has worked as a foreign correspondent for various global news organizations. He graduated top of his class with a Bachelor of Journalism degree from Rhodes University and has been practicing as a journalist for over two decades. One day he hopes to turn it into a career.
[contact-form-7 id="2436" title="Contact form 1"]