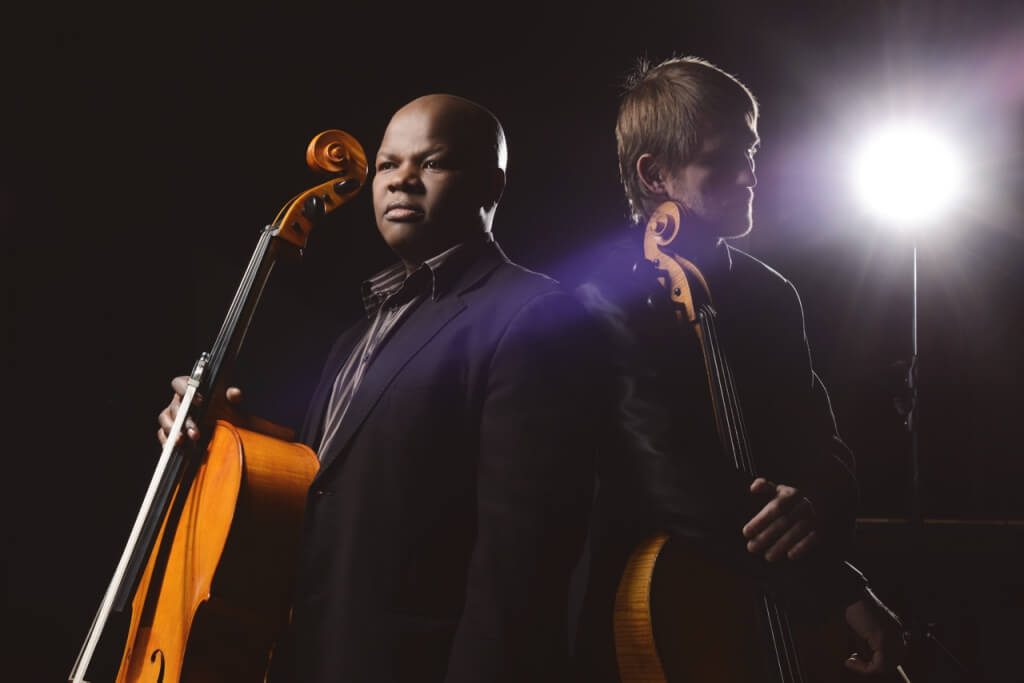 Based: Johannesburg
Celligma, the cello duo, was formed in 2017 by award winning music producer Mark Cheyne.
The group consists of cellists Daliwonga Tshangela and Maciej Lacny. From classical melodies to kwaito beats, rock anthems to romantic ballades, their enigmatic renditions from across the world of popular music will leave you with a sense of wonder and fascination. 'Celligma' is a combination of the words 'celli' and 'enigma'.
Daliwonga Tshangela grew up in Soweto. He studied at Chicago Music College where he obtained his Masters Degree in music in 2001. He has performed in the USA, Canada and Russia. In South Africa he performs with the Johannesburg Philharmonic Orchestra & the Electric Pops Orchestra and has performed with well-known stars including Sipho 'Hotstix' Mabuse, Claire Johnston, Ard Matthews & Pretty Yende. He has recorded with Simphiwe Dana and Zahara (Live DVD recording) and many others.
Maciej Lacny hails from Poland. He graduated from Cracow Conservatory of Music in 2001, where he performed with orchestras and ensembles all over Europe. He moved to South Africa in 2009 and has since performed all over the country, with highlights including concerts with the Wits Trio, Johannesburg Philharmonic Orchestra and many others at the Grahamstown Arts Festival, the Klein Karoo Nasionale Kunstefees and other music festivals.
Mark Cheyne has received 3 nominations for SAMA Awards in the 'Best Classical /Instrumental' Category. His pop string arrangements can be heard on all 'The Muses' albums including their hit 'Party Rock Anthem'. He is one of the most prolific symphonic arrangers & producers in South Africa, and his music is performed internationally.
[contact-form-7 id="2436" title="Contact form 1"]