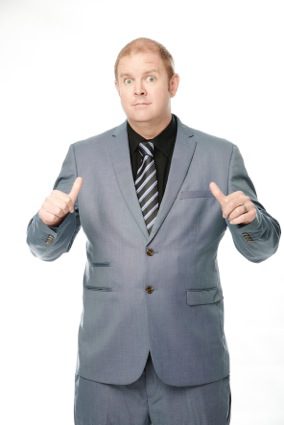 Based: Johannesburg
Chris Forrest has been on the forefront of the South African Comedy scene since the late nineties. His unique dry sense of humour, quick wit and intelligent comedy has made him one of the country's most popular comedians and ensured that audiences are left in stitches wherever he goes.
Equally at home MCing an evening or just doing a spot, Chris started out at the "Funny Farm" at what was then called the Randburg Waterfront, and has since gone on to perform on every worthwhile comedy club, showcase or festival in the country including South Africa's premier comedy show: The 466 64 "It's No Joke" comedy show as one of South Africa's top 10 comics, he's also a regular on the Heavyweight Comedy Jam, The Blacks Only Show and the Kingsize Comedy Show.
International festivals include: The Edinburgh Festival, The Lyric Theatre in London, not to mention major festivals in Ghana, Botswana and Swaziland (really). In 2013 he hosted the prestigious Comics Choice Awards.
Chris has also hosted his own episode of "Comedy Central Presents Live at Parker's" and performed three successful one-man shows namely "Chris Forrest, He's a really nice guy" which was recently broadcast on Comedy Central, "The Flipside" and most recently "The Guy from TV"
As one of S.A comedy's most versatile performers, Chris has worked in almost every facet of comedy, including; stand up comedy, improv comedy, sketch comedy (stage, TV and radio), sitcom, feature films, industrial theatre, numerous TV adverts, a comedy rap album and many more weird and wonderful things, Chris also prides himself in his ability to "cross over" having successfully entertained people of all races, religions colours and creeds, across the length and breadth of the country as well as internationally
[contact-form-7 id="2436" title="Contact form 1"]