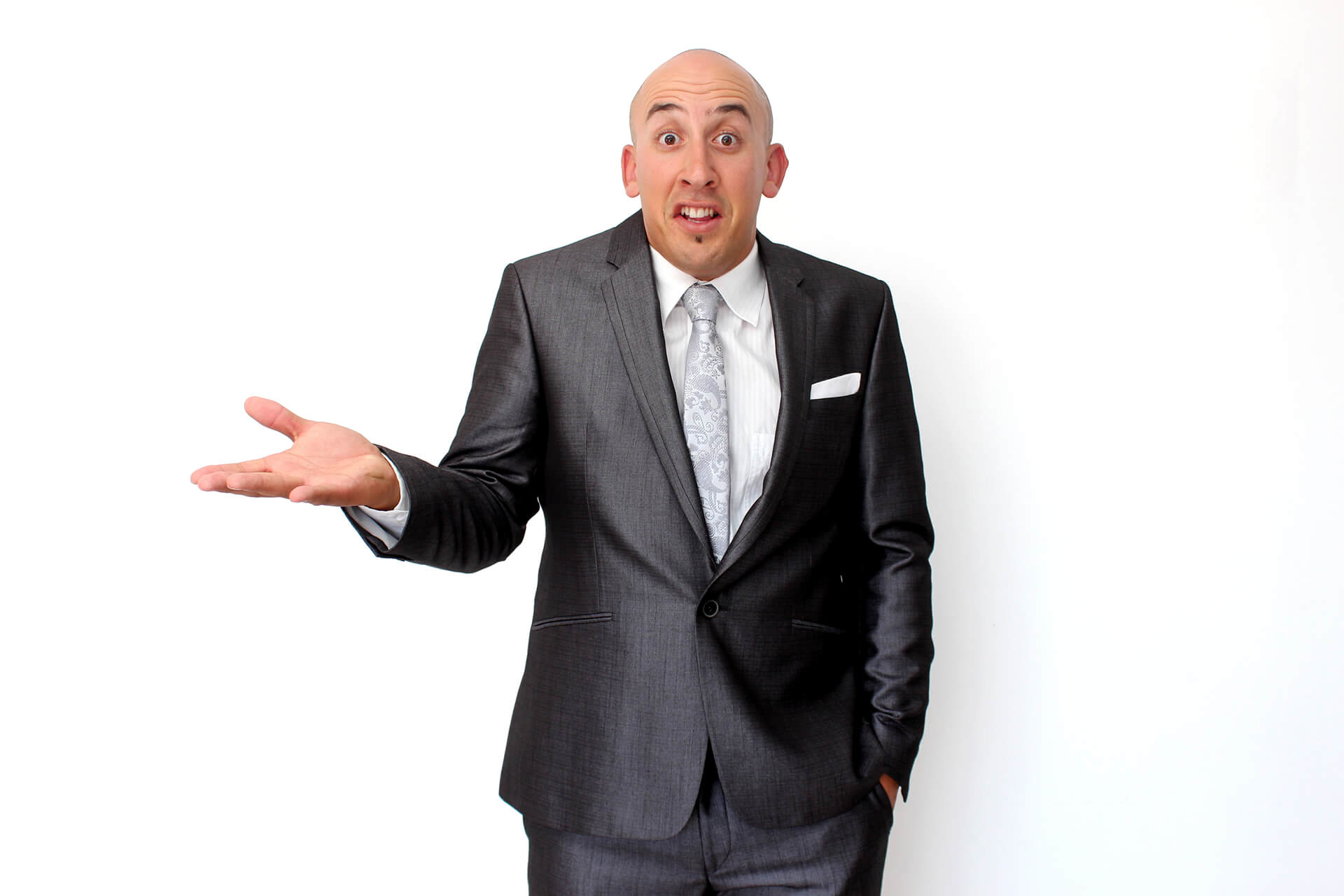 Based: Cape Town.
Dalin Oliver is a Cape Town based Comedian who co-hosts Happy Hour, a weekly comedy show on Good Hope FM on Mondays from 11am-12pm , with fellow Comedian Carl Weber. He is also the Sports Presenter on the Radio Stations Breakfast show, weekdays 06:00 – 09:00am, which is hosted by Nigel Pierce.
His passion for the performance arts was trigged in 2010 when he won the UCT leg of Good Hope FM's Campus DJ Search. A few months later the comedy bug bit and the qualified high school Mathematics and History teacher ditched the chalk board for a microphone and the stage.
The 28 year old has managed to capture audiences with his clean cut energetic brand of comedy.
His One Man Show I Came, I Taught, I Left has been a huge success since its debut and return runs at the National Arts Festival in Grahamastown in 2014 and 2015 where he performed to full houses and received rave reviews. So much so that its final run in 2016 was in the top 30 grossing productions at the Fringe Festival.
The response from his hometown was overwhelming. The show Sold Out within 24 hours of its first 6 night run at the Baxter Theatre in 2015. To top it off, it returned to the prestigious Theatre for a back by popular demand 14 show run in 2016 and Sold Out again. On both occasions additional shows had to be added due to public demand. The show experienced the same success in the Friendly City of Port Elizabeth where it Sold Out 3 nights at the PE Opera House which led to yet another additional show being added.
His skill set is broadening daily and was put to the test when he played one of the lead roles in his first feature film, Finders Keepers, which is a South African Comedy that's Directed by Maynaard Kraak. The movie is set to release in cinemas nationwide in 2017. To compliment his big screen debut, he is set to be one of the featured acts at this year's Jive Cape Town Funny Festival at the Baxter Theatre.
From performing to sold out houses at his one man show, to being featured on Comedy Central and recording his first DVD special, Dalin is fast becoming a familiar face on the familiar faces on the South African Comedy scene.
[contact-form-7 id="2436" title="Contact form 1"]