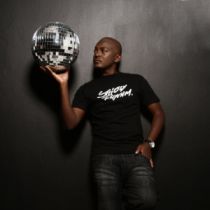 Based: Johannesburg.
"Every 0 years, every industry has that one person that revolutionizes things within that particular industry. Euphonik is gonna revolutionize things over the next five years. He's elevating the game. If you don't believe me, call me in five years" DJ Fresh
"Euphonik is a super-cool-house-cat. He has an interesting groove and is another one of SAs up and coming music stars. Keep an eye on this boy!" – Roger Goode
Welcome to the Euphonik Generation, the new House liberation. This genre of music has sustained itself, not to mention its popularity over the years because of the influences of DJ's around the world diversifying a would-be stagnant genre. So what's this DJ's signature sound?
Is it electro? Is it trance?
If we said it's "Euphonik", it would probably be more accurate. He offers the club scene, and more recently 5fm listeners, something that is fresh and diverse. A summation of his sound, style and mix is best described as the kind that tells you, this guy was meant to be a DJ. If your head's bobbing, your foot's tapping and your heart's thumping (all involuntarily of course), it generally means the guy behind the decks is doing something right! Euphonik is undeniably one of the hottest DJ's on circuit, with fans spanning the globe, from South Africa to Dubai and London.
[contact-form-7 id="2436" title="Contact form 1"]