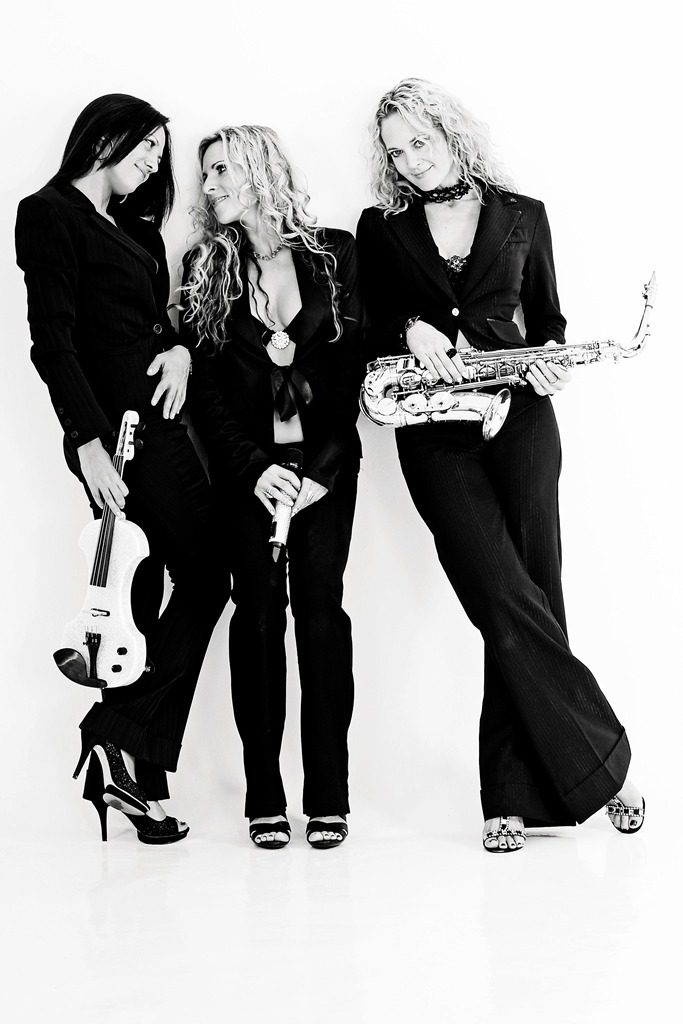 Based: Johannesburg.
Imagine a bevy of beautiful ladies using their talents to ensure your evening is one of class, style and musical splendour.
Imagine the warm sound of a woman's voice set to the low notes of a saxophone to soften the ambience and the slow sounds of a violin introducing sweet harmony. Later in the evening, these sultry sounds give way to vibrant dance music ad some of the greatest musical hits of our time.
The Fever trio comprise three dynamic ladies whose musical outfit is tailor made for the corporate market: Andy Klee on vocals, sassy Cathy Del Mei on saxophone, and the ever gorgeous Cristina Rodriques on vocals and violin.
This sexy musical outfit can move between themes and genres, enticing the crowd with the laid-back sounds of cocktail music at the beginning of the evening, and then building the evening up with middle-of-the-road, toe-tapping favorites, before getting the party started with their fun, interactive party sets as they hand you over to the DJ to continue the celebrations.
[contact-form-7 id="2436" title="Contact form 1"]