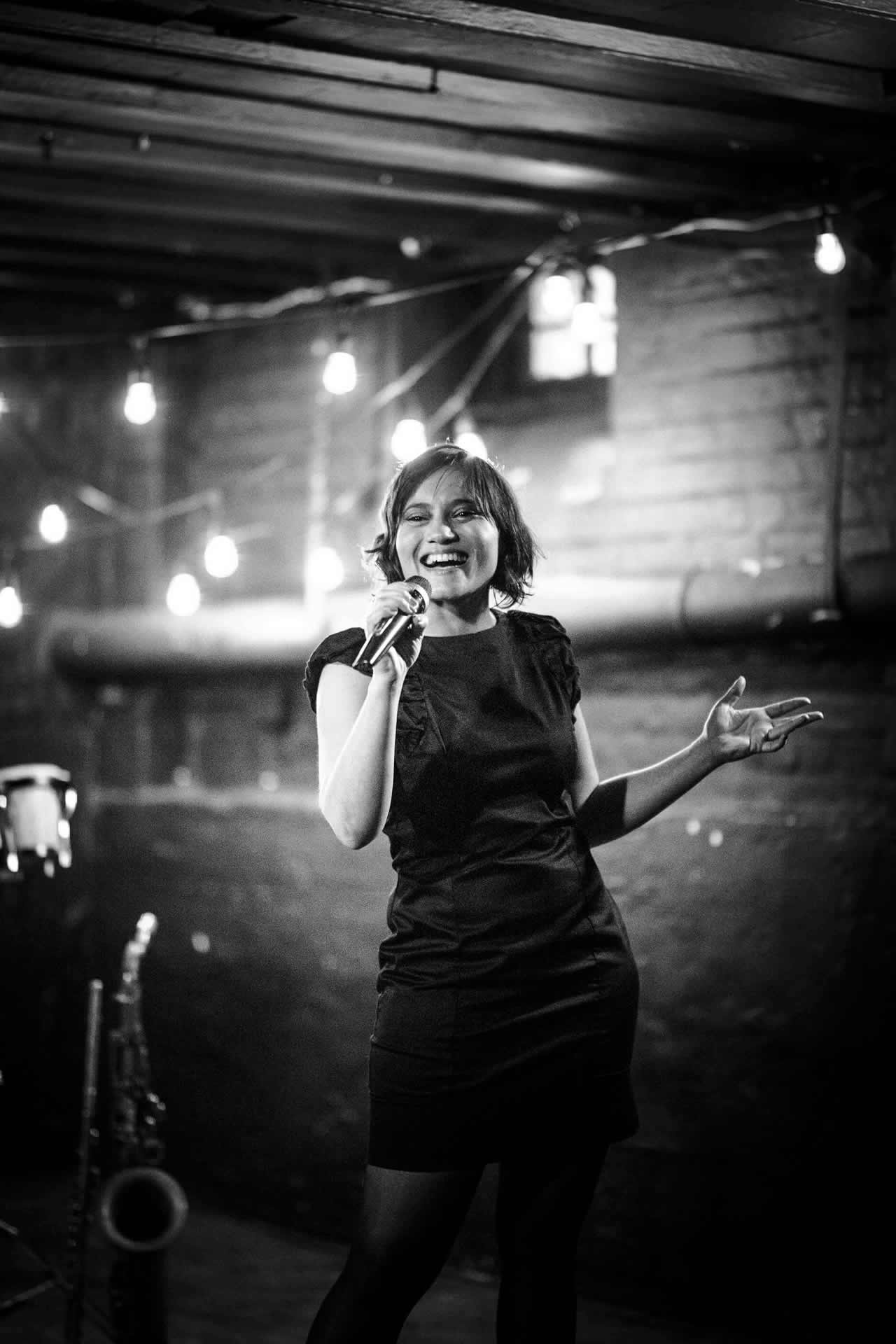 Based: Cape Town & Johannesburg
Ghia Koch-Human with her rich, warm and expressive voice has been wowing audiences around South Africa. This charming and charismatic musical performer's showbiz journey began with musical training during her school years, which later developed professionally.
She performed on a range of platforms doing a multitude of live performances varying from resident vocalist at club gigs to the Electro-swing outfit which performed at the KKNK Arts festival 2014. She wowed audiences as the opening comedy cabaret act for Conrad Koch's 'Missing' show at the Joburg Theatre in 2015. Then, more recently teamed up with Charles Tertiens in the sold out Comedy Cabaret show 'C'est Bizarre' and currently heads up The Fizz, a swing, jazz, electro-swing 3 piece cover band.
As a solo performer she predominantly covers genres such as jazz & swing, cabaret, R&B soul, funk, pop oldies, with the unique addition of electronic covers: down tempo, trip hop, acid jazz etc.
Ghia brings pizzazz to any event with a mix of music genre's, which she can tailor to suit your specific needs. Her cabaret act, 'Gigi La Chanteuse', is unlike anything you have ever seen: a delightful, fun & quirky addition to any function.
From stage to studio, Ghia's your lady. With a range of artistic talents and the business savvy to match, she's looking for a stage to wow you from.
[contact-form-7 id="2436" title="Contact form 1"]