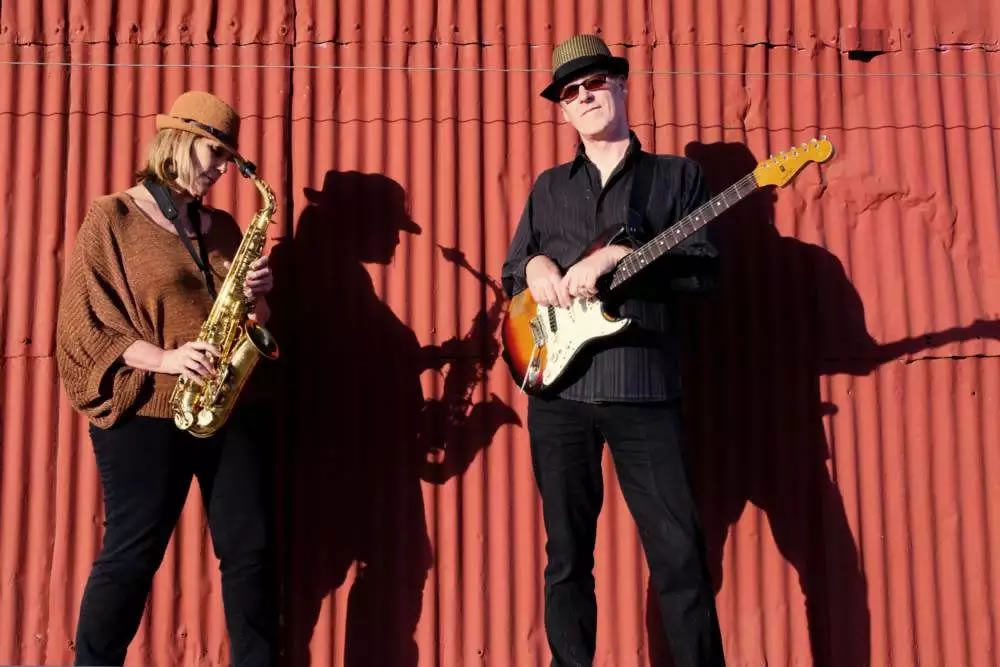 Based: Johannesburg.
Havana Gas features Storme on vocals, sax and bass and Doug on guitar and vocals. With a HUGE repertoire of everything from cool dinner music to current dance hits, Havana Gas rocks the party!
The band has performed in Singapore, Dubai, Tanzania and most recently in Switzerland. They are firm favourites at top venues in South Africa. The regular Duo package consists of solo sax and vocals for cocktails, background music on CD for an hour or so when your guests enter the room, followed by four hours of live music from Havana Gas (Storme and Doug), followed by a DJ Services for an hour at the end. That's at least 6 hours for the function – plus an opening hour from Storme on solo sax!
If you need a larger band, make your selection from our pool of talented musicians – up to a 5-piece band.
Havana Gas can add other musicians to the line-up: you choose (subject to availability)
Shereen Smith (keyboards/vocals/sax)
David Klassen (vocals/drums/percussion)
Rob Watson (drums/percussion)
Lee-Roy Sauls (drums/percussion/vocals)
Bruce Wallace (drums)
Colin Delight (vocals/sax)
Nonbuleleo Maqetuka (vocals)
[contact-form-7 id="2436" title="Contact form 1"]