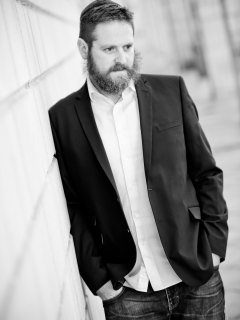 Based: Johannesburg
Ilan Smith, magician and illusionist, master of intrigue and wonder. Able to amaze, mystify and enrapture, he can release you from reality; suspend your disbelief and most importantly make you dream….
Mentored by two of South Africa's magical greats, George Moss and Graham Kirk, Ilan's been entertaining professionally since the age of 16. Ilan constantly explores the intricacies of global magic and infuses his shows with the best workable magic of international standard out there.
Specialising in jaw-dropping illusions of the mind and breathtaking sleight of hand, Ilan's unique combination of enchantment and humour make his every performance a magical masterpiece at any event.
He has performed for companies, making cars, celebs or CEO's appear on stage. Whether an exclusive group of 10 through to a large audience of thousands, Ilan will have your guests gasping in amazement. Watch this master of amusement and amazement turn the ordinary into the extraordinary!
In 2010 Ilan correctly predicted the outcome of the Soccer World Cup live in studio, with 94.7, 702 and 5FM bewildering the most sceptical John Robbie, DJ Fresh and Brad Brown.
In 2014 Ilan was dubbed as the man who saw tomorrow and rose to twitter fame. He correctly predicted the final score, the goal scorer and the time it would be scored; live in T.V studio on Supersport channel, DSTV.
[contact-form-7 id="2436" title="Contact form 1"]