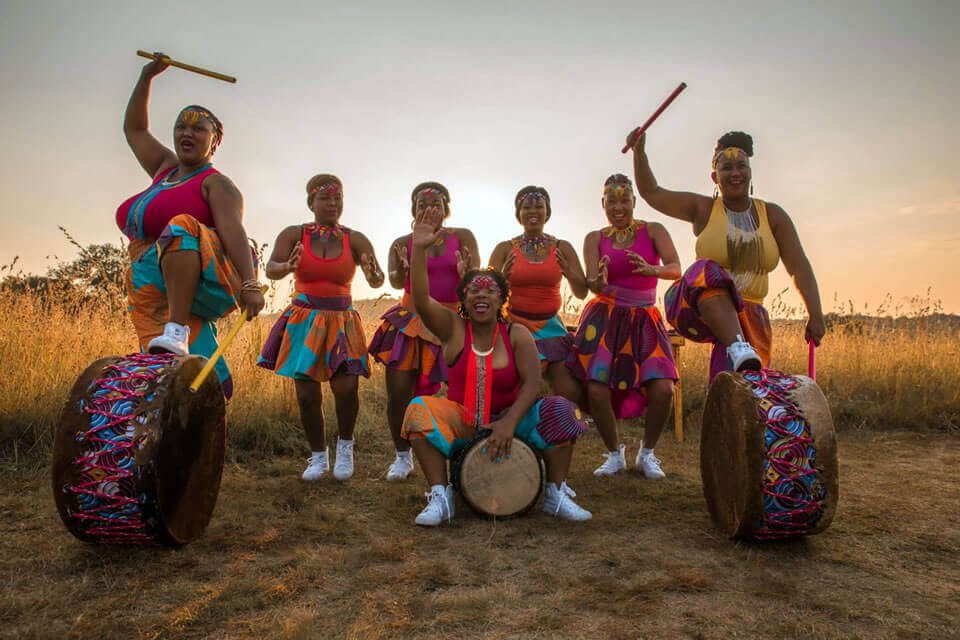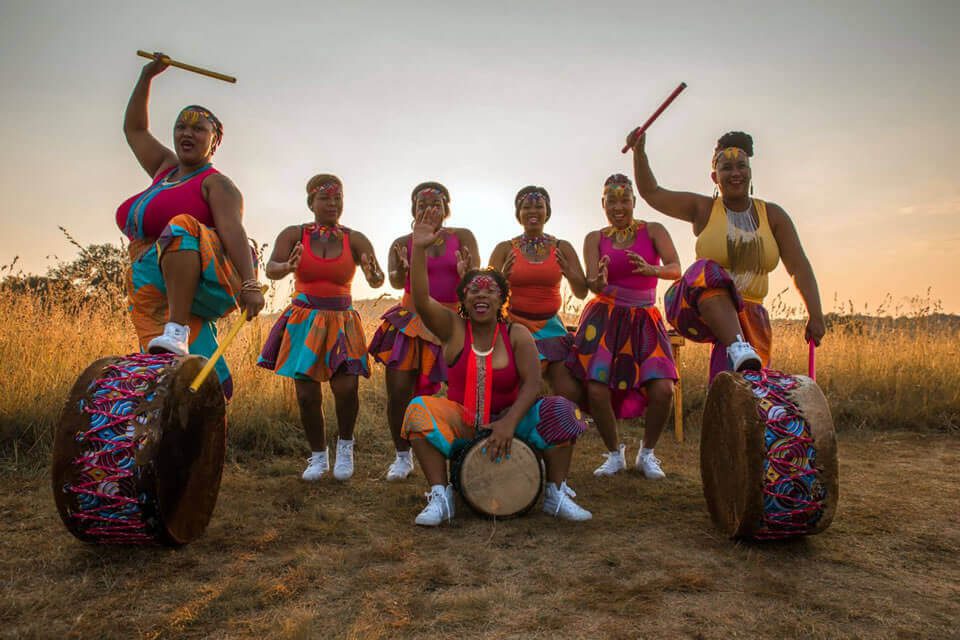 Based: Johannesburg.
Insika Yesizwe features seven phenomenally talented ladies who started their musical careers performing as individuals in various traditional acts and theatre productions such as; The Lion King (Disney Company), Africa Umojo (Joe Theron), Drumstruck, Bosadi Le Maropa, Revival (Duma Mnembe).
In early 2016 the ladies decided it was time to put their talents and creative musical ideas together, and form a uniqueness, which would soon become Insika Yesizwe – "Women of all Nations".
This 60 minute performance displays a combination of spine chilling vocal arrangements, powerful traditional drumming, masterful marimba patterns, traditional Zulu dancing and ground stomping gumboot performances. Crowd participation is a major factor in this production, as everyone in the audience will receive a drum and get to join in on this World Class Performance. (Interactive performance is quoted based on audience size).
Insika Yesizwe share their story of growing up in rural South Africa and demonstrate how music and dance can bring hilarity and happiness in times of dysphoria and distress.
[contact-form-7 id="2436" title="Contact form 1"]