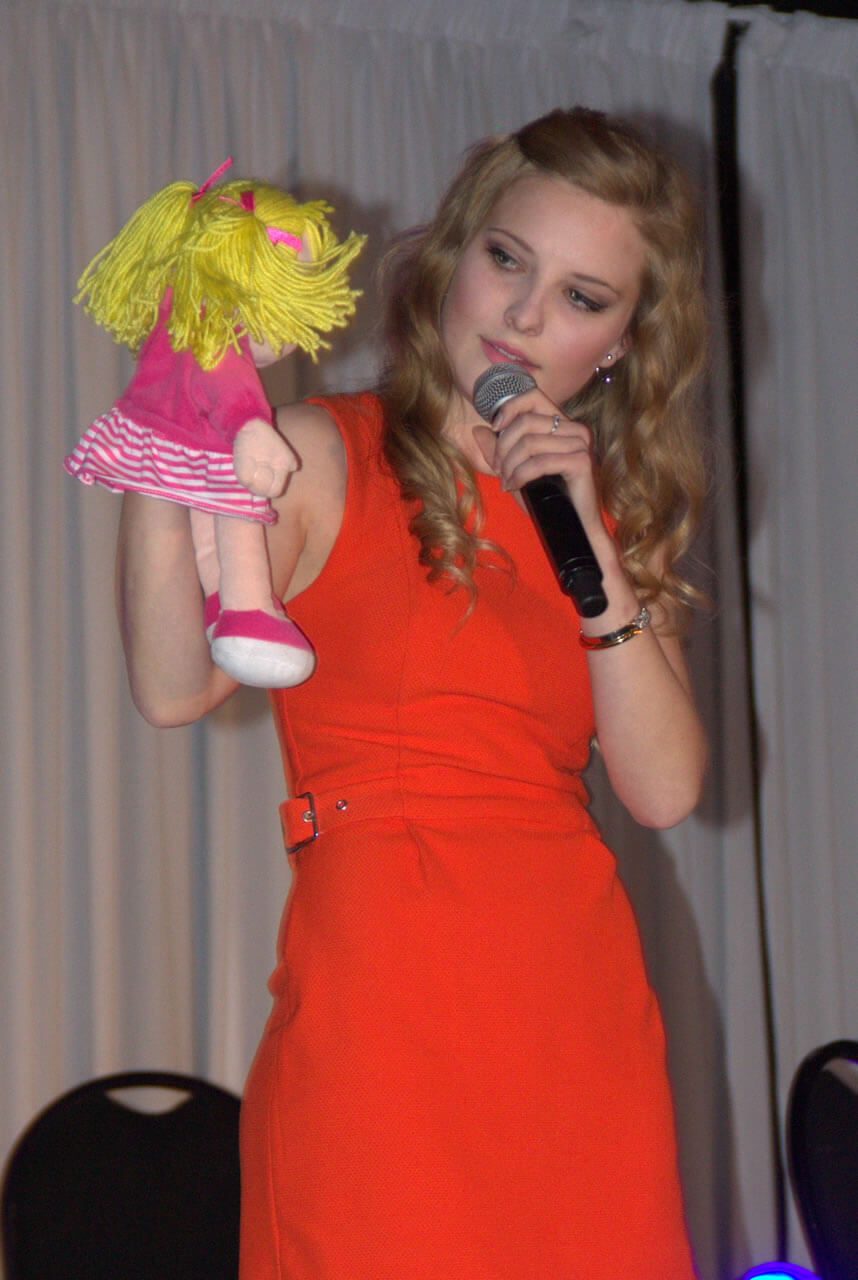 Based: Johannesburg.
Isabella was the runner-up in SA's Got Talent 2015 as a ventriloquist. Rosie is her side kick. She has since then been on Afternoon Express & the Expresso show. She hosted the show "A Night with the Stars" direction/produced by Mr Bryan Schimmel with the Johannesburg Youth Orchestra.
She is working in Diepsloot with the Youth Crime Prevention Desk/SAPS to encourage and motivate young South Africans to make good choices. At present too, she is working with the Diepsloot Youth Programme and plans to take a choir from Diepsloot as a musical to the Grahamstown Arts Festival in 2017. Her project is called #upstandingcitizen
Isabella has sung at an Official FIFA Fan Fest site, at corporate and private functions and many concerts. She is the youngest vocalist to sing with the Johannesburg Symphony Orchestra. During 2012 Belle sang with the Rand Symphony Orchestra and the Johannesburg Philharmonic Orchestra. She has also sung at many corporate events.
She has played the role of 'Joey' (baby elephant) in the People's Theatre (Joburg Theatre Complex) also as Alice in their production of Alice in Wonderland. Cast as Miss Pepper in the Gingerbreadman sharing the role with her sister Alexandra. She was Fairy Flora at Peoples Theatre and the Roodepoort Theatre in Sleeping Beauty, and Ariel, in the Little Mermaid.
[contact-form-7 id="2436" title="Contact form 1"]