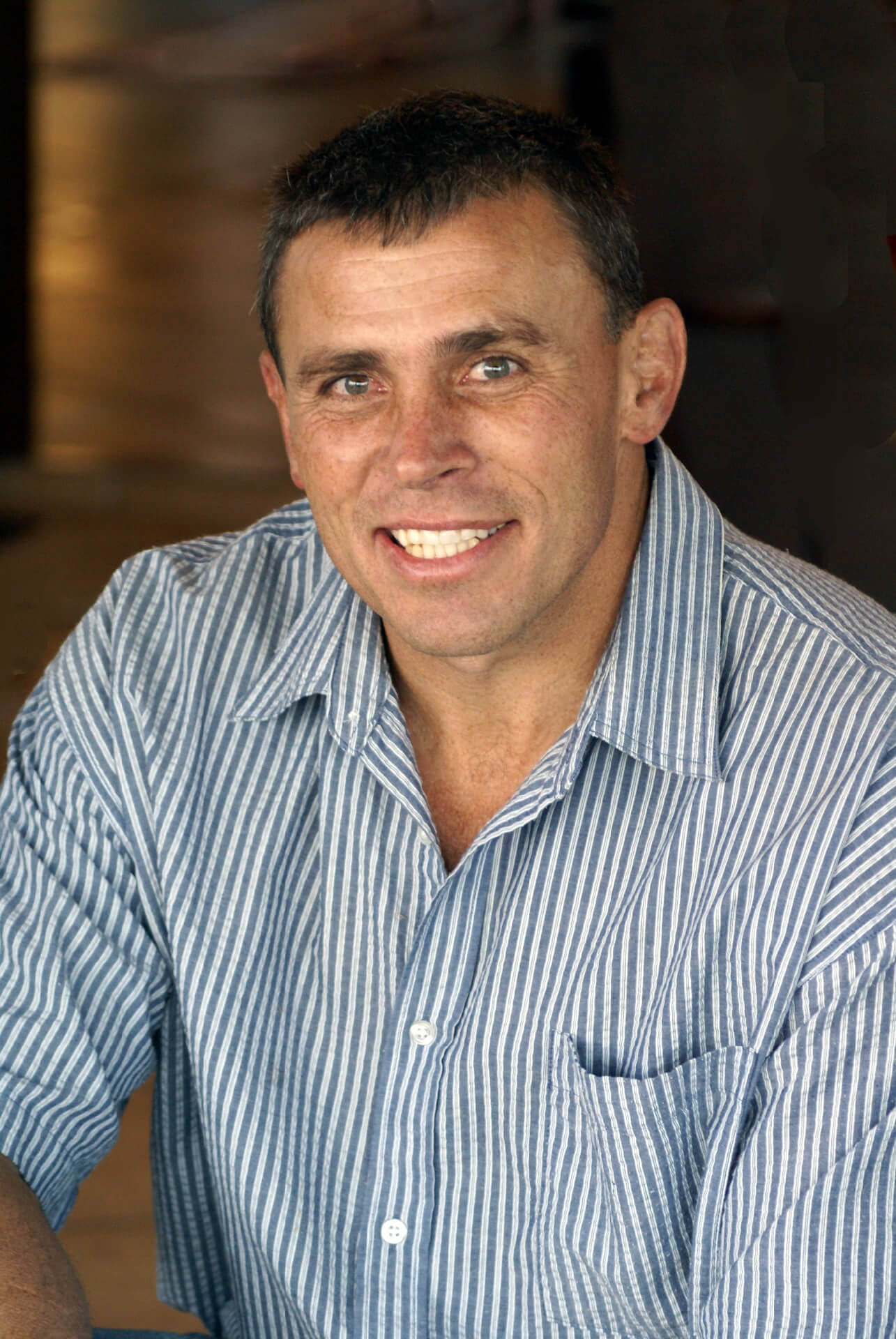 Based: Johannesburg. 
Jannie studied for 9 years at the North-West University (Potchefstroom) and obtained his BA degree, an honours degree in Psychology, an honours degree in Sport-Science as well as his Masters-degree in Sport-psychology.
He played rugby on a provincial and national level – represented the former Western Transvaal (Leopards) in 76 matches. He was invited to the Springbok trials in 1992. He was selected for the SA-Barbarians, SA Universities and SA-defense team and captained a number of the teams he played for.
He is married to Tertia (a Biokineticist) and they have two wonderful children – a son Victor and a daughter Danielle.
He was the mental coach at the BLUE BULLS from 2006 to 2010 (when they won the super 14 three times!!!
He is a motivational speaker and he has been working with various companies / sports-teams & organizations on leadership, teamwork, executive coaching etc… He also presents workshops on leadership / coaching / parenting /mental toughness etc…
He is the mental coach of various national and international athletes / teams in a variety of sporting disciplines (rugby, athletics, golf, netball, equestrian, tennis, squash, parachuting, swimming, etc…)
He is currently the mental coach of the Golden Lions rugby team (since 2015)
He is the author of six books.
The first book was about dealing with children, parents and competition with the title: "Winning is for kids…. and parents".
His second book has been released in 2004 with the title: "The secrets of a champion".
His third book: "Gameplan for life" has been released in 2011
His forth book "Mentally Tough – principles of competing" has been released in 2012
His fifth book "Wenplan vir jou kind se lewe" (Gameplan for your child's life) has been released September 2014 and was recently voted the no 1 book in SA regarding working with youth.
His sixth book: "The Sport Coach – the psychology behind coaching" has been released in 2016
He has been in practice since 1994 and he is a regular speaker on a variety of radio stations and often speaks on television as well.
He is still a keen golfer and tennis-player and has also completed a Warrior-race in 2016!
[contact-form-7 id="2436" title="Contact form 1"]