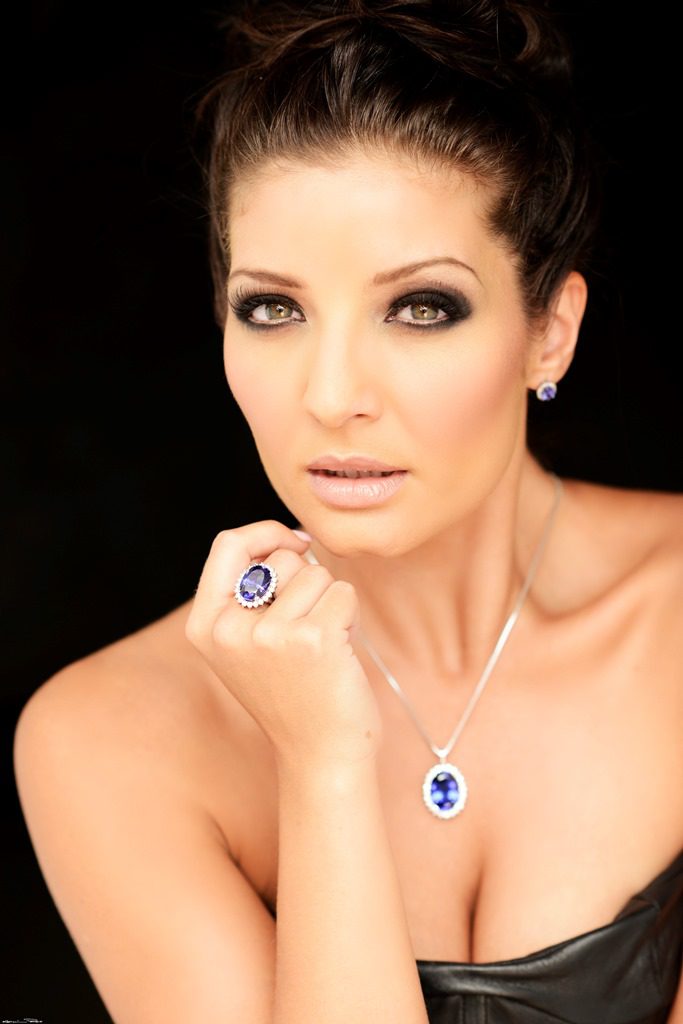 Based: Cape Town

With her sparkling wit, magnetic charm and disarming looks, Jeannie D has become one of South Africa's favourite television and media personalities. This busy-body's career has mushroomed from popular Good Hope FM radio DJ, to one of SA's most famous faces as Top Billing presenter and hostess of Top Travel.
In her role as Top Billing presenter, Jeannie travels the world interviewing Hollywood stars, chart topping musicians, leading fashion designers and other international celebrities. From the red carpet in Los Angeles and New York, to scuba diving in Mozambique, and jetting off with the rich and famous, Jeannie D is living her dream, in great style! Among the Hollywood stars she's brought to Top Billing are Leonardo Di Caprio, Laurence Fishburne, Ving Rhames, Kevin Spacey, Keanu Reeves, Sandra Bullock, David Gray, Kate Bosworth and Jonathan Rhys-Davies, as well as the famous shoemaker, Jimmy Choo; and South African exports Marc Bouwer, fashion designer in Tinseltown, and Dave Matthews in North Carolina.
Jeannie, who has been featured in the FHM Top 100 Beauties of the World on more than one occasion, also brings her infectious personality and girl next door looks to the screen in the popular Top Travel, in which she stars alongside local hunk Janez Vermeiren. The show proved to be so popular that it was syndicated worldwide and then went on to be rated as the best new show on the Travel Channel. It was also picked up by the Wealth Channel in America where Jeannie regularly entertained 8-10 million Americans per episode with her light-hearted vivacious personality.
Also widely regarded as one of SA's top style icons, Jeannie successfully launched her own clothing line to critical acclaim from the nation's foremost fashion experts. With her undeniable charm, sharp sense of humour, and finely honed presentation skills, Jeannie D is also in demand as an MC for corporate events, fashion shows and media launches, and brings the celebrity factor to any event!
[contact-form-7 id="2436" title="Contact form 1"]