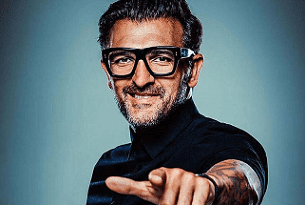 Based: Cape Town

An entrepreneur at heart, John Sanei has over 20 years of business experience in South Africa and, more recently, in Europe and the UAE.
He is trend specialist, business strategist, keynote speaker, author, entrepreneur, and a Singularity University Faculty Member, working with clients across industries and around the world.
He addresses the contextualisation of trends that have a direct impact on how executives and business owners innovate at every touch point of their organisations – focusing on the future of industries, consumers and employees.
He advises on strategic thinking and future innovative growth imperatives to drive sustainable growth and long-term relevance in a changing world. His experience has given him a deep understanding of a wide range of industries from retail, farming, media, textile manufacturing, skin care, hospitality, food manufacturing and the financial services.
[contact-form-7 id="2436" title="Contact form 1"]