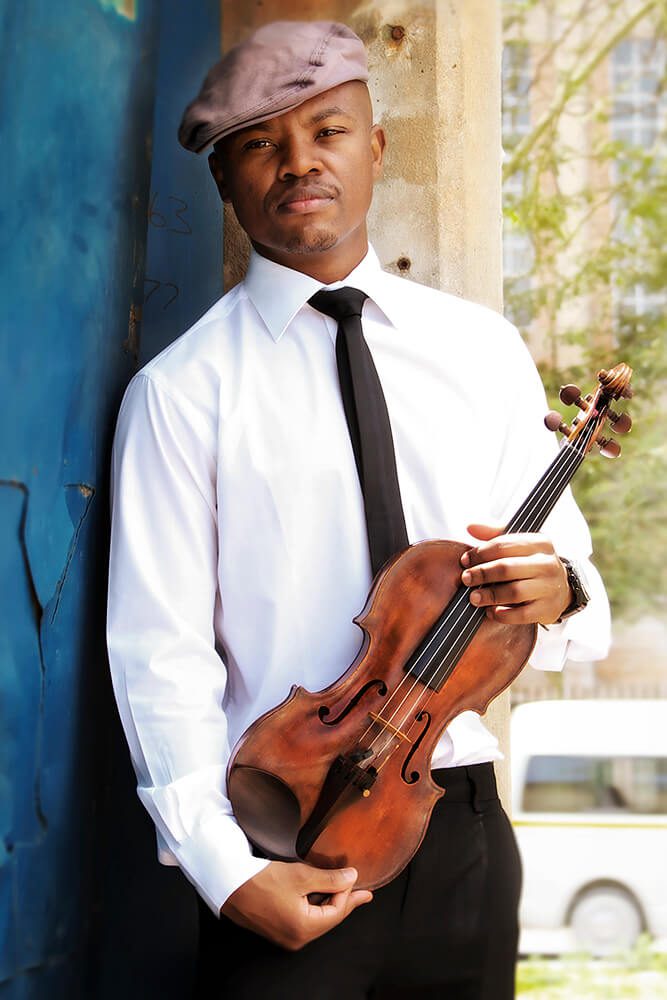 Based:  Johannesburg
As a freelance musician and recording artist he has worked or collaborated with Bra Hugh Masekela at the Market theatre in 2010 "Songs of Migration" and Sibongile Khumalo celebrating 20 years of enriching the country with her music.
To add to long list of artists are Tshepo Mngoma and Gloria Bosman, Bala Brothers, Judith Sephuma and Zahara, Swazi Dlamini, Black coffee, Kent, Khuli Chana, HHP, Kwesta and many others.
As a soloist and concertmaster Kabelo has toured Europe and the United States with Buskaid.
The Biggest highlight in his career was in 2013 when he was asked to play at the premiere of Mandela: Long Walk To Freedom held in Johannesburg.
Born and raised in Johannesburg, South Africa. He started his music tuition in 1997 at the age of 11 at Buskaid in Soweto. In the 10 years he spent playing with Buskaid he led the Ensemble for 5 years and collaborated with distinguished orchestras around Europe and the United States. He had the privilege to play with The Orchestra of the Age of Enlightenment and The English Baroque Soloists conducted by John Elliot Gardner.
At the age of 19 he went to further his studies at The Royal Northern College of Music in Manchester where he completed his Higher Diploma in Music under Jonathan Morton who is the Artistic Director/leader of the Scottish Ensemble and performances as a leader for the BBC Symphony orchestra, London Sinfonietta and other orchestras.
Kabelo Motlhomi is currently the leader of Resonance String Quartet. The Quartet has recently released their debut album called Kuanza, which can be found on all major online stores like Itunes, Spotify, Amazon
Kabelo Motlhomi plays on a 1772 Sebastian Kloz Violin and Yamaha SV-250 Electric Violin. His main focus this year will be doing more work as a soloist and establishing himself as a jazz violinist.
[contact-form-7 id="2436" title="Contact form 1"]