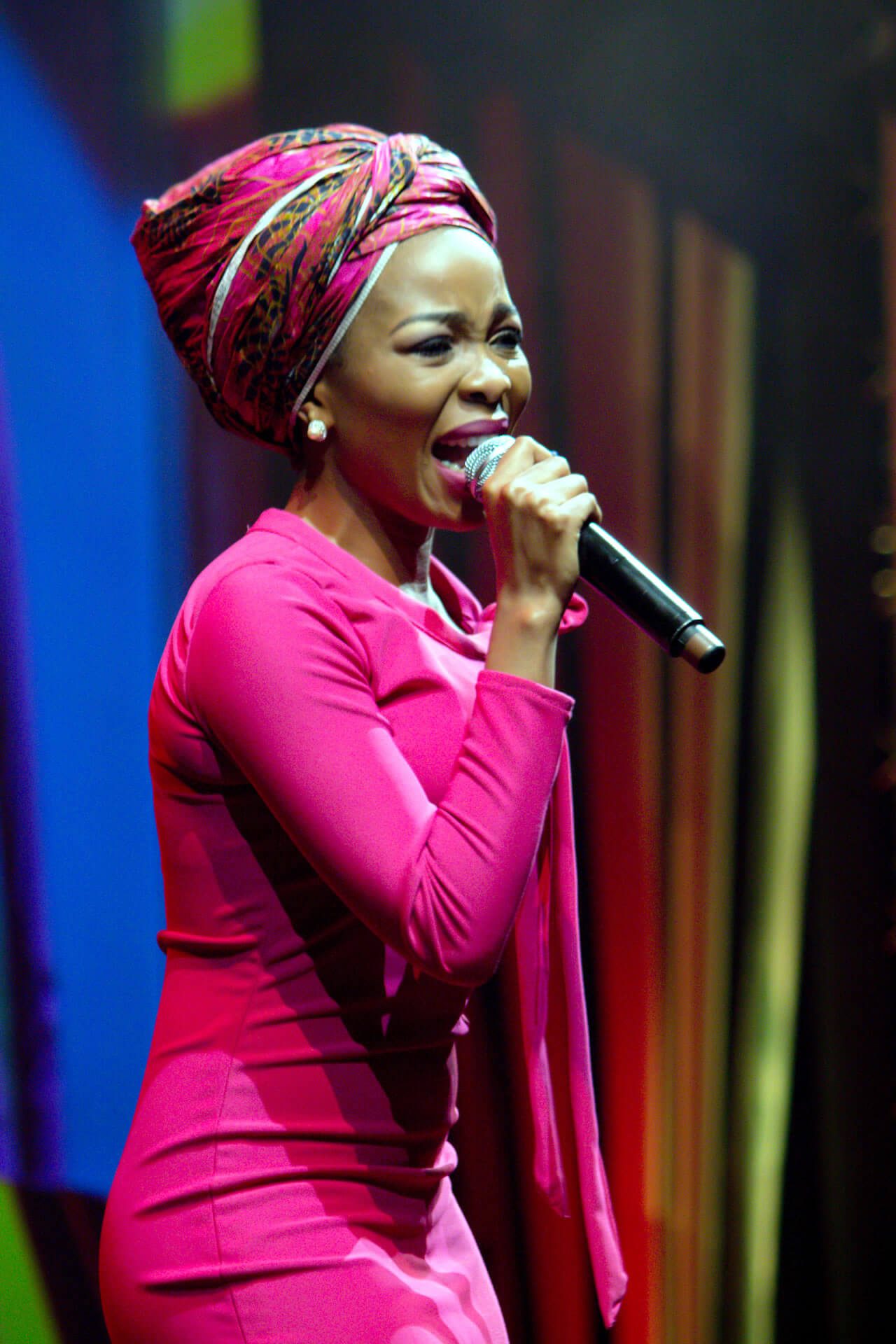 Based: Johannesburg. 
Mmatema emerged as Runner Up of the 2015 Idols SA Competition which brought in record numbers of viewership and votes that grew by close on 50 million from the previous season. As a strong favourite throughout the season, and upon release of her competition single, she rose to number 2 on the iTunes Chart, a close second to Adele's popular single, "Hello" which was released shortly before Mmatema's. Upon exit from the competition, Mmatema has continued to flourish and perform for her adoring fans.
Mmatema Moremi is a dynamic, ambitious young woman who always handles herself professionally and puts her best foot forward in all situations. Her vocal stamina and undeniable talent has made her a clear fan favourite. Anyone at any of her live shows bears witness to her adoring fans chanting her name. As a professional linguist and speaker of four languages, she has found herself quite at home on the Big Stage and she has an impeccable understanding of crowds and the nature of the industry.
This talented, stylish young lady is determined to make a success of herself and her brand. Mmatema is a hard worker, securing almost two gigs every day. She is growing in popularity with corporate events as she has been booked for gigs across South Africa, Mauritius and the Seychelles. Miss Moremi has also been booked for various festivals and beauty shows, continuously doing interviews and appearances in between.
This established woman of faith is currently working on recording her album which is undoubtedly going to blow us away – as she always does.
[contact-form-7 id="2436" title="Contact form 1"]