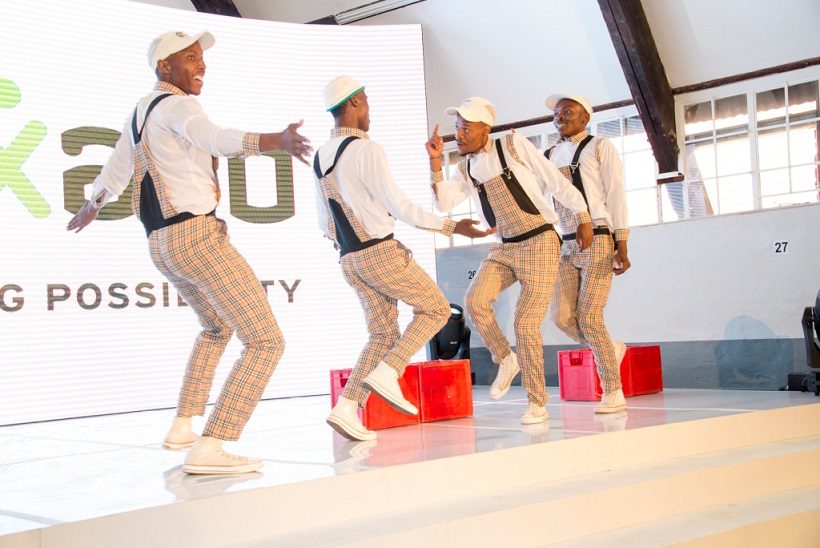 Based: Johannesburg
During the late 1950's and the 1960's the youth of South Africa's townships – Soweto, Meadowlands, Tsekane and many others had become exposed to such modern devices as transistor radios which quickly made them aware of music trends throughout the townships.
Ghetto blasters, (as they became known) became prized possessions that loudly amplified such dance routines as the Kwela, Marabi, Jive and upbeat African Jazz!  This new music was indeed food for hungry imaginations – a music that commanded attention and respect…that evoked the human body to wriggle writhe and jerk every limb into a rhythm never before seen!
Just back from the jam packed arenas of Shanghai, China our Pantsula dancers have put a brand new spin on this dynamic, traditional form of Township dancing. Masters in the art of body comedy, their hilarious on-stage antics, agile (almost rubberised) bodies, vibrant dance routines, crisp new costumes and throbbing Kwela music tracks had their Shanghai audiences in stitches…ensuring the guys a host of pending bookings for the Chinese market during 2011! And to boot, they're a bunch of unaffected, nice jovial guys who will go out of their way to ensure the success of your event!
A winner for both local and international audiences!
[contact-form-7 id="2436" title="Contact form 1"]