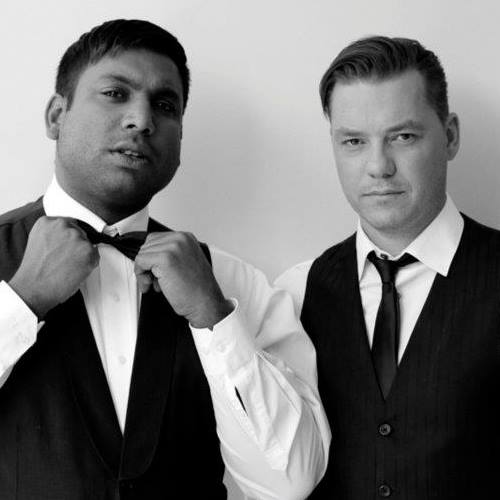 Based: Johannesburg.
Every once in a while a music act comes along that is truly unique and refreshing in the product that it delivers – The acoustic duo The Rocketeers is one such act and has become synonymous with excellence in easy listening and background acoustic music since forming in 2010.
It's the unusual but highly effective marriage of acoustic guitar, upright double bass, silky smooth vocals and "made on the fly" percussion loops that as well as being visually interesting, creates the Rocketeers sound which can be described as classy, relaxing and unobtrusive yet still lively and upbeat with a general "foot tapping" vibe.
On acoustic guitar and vocals is talented and acclaimed guitarist, vocalist and songwriter Douglas Bean. A highly experienced musician, Douglas has worked extensively over the years with artists such as Tamara Dey and Wendy Oldfield and was a longstanding member of S.A super group Henry Ate.
Completing the duo on upright double bass and vocals is Wits university graduate Lionel Naidoo. A young and super talented jazz trained musician, Lionel is a magnetic performer with an infectious enthusiasm and love for his craft.
[contact-form-7 id="2436" title="Contact form 1"]