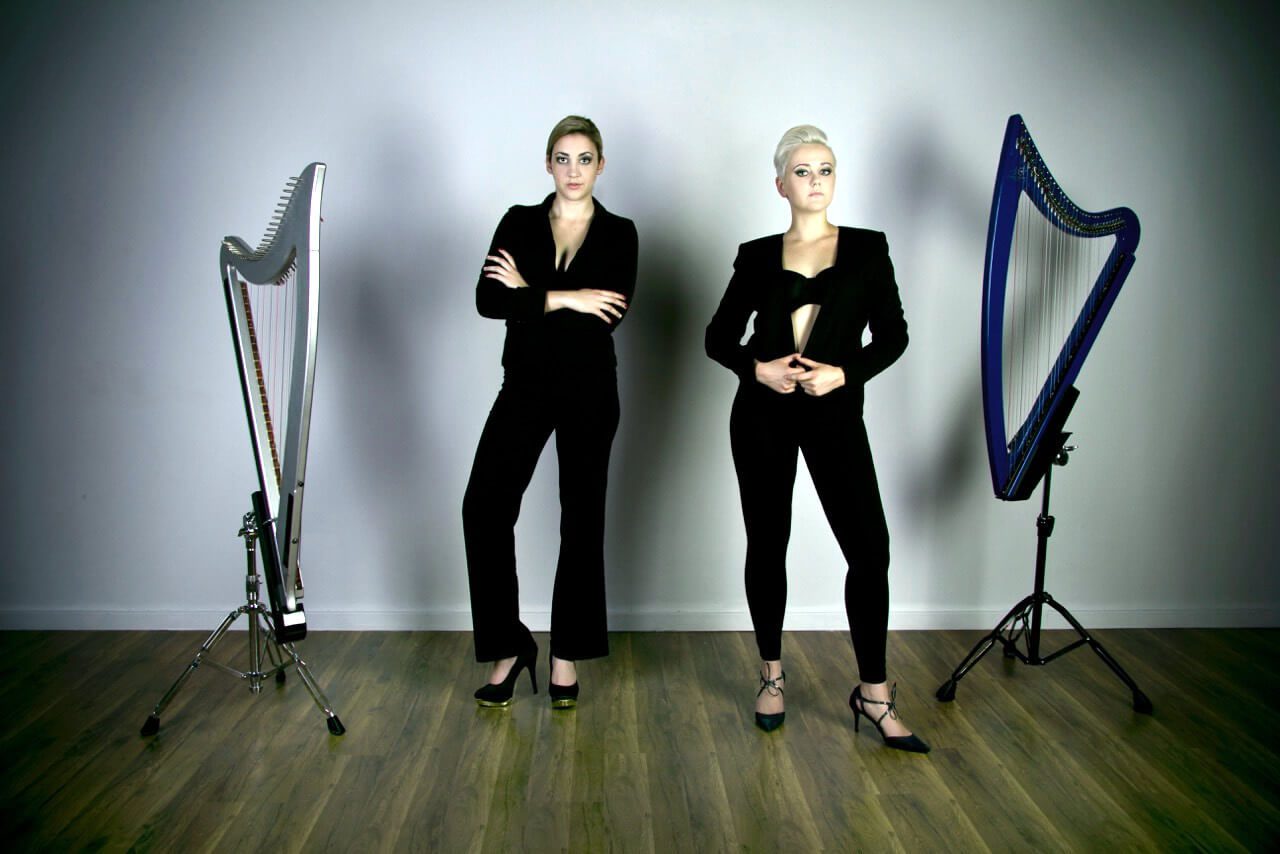 Based: Johannesburg.
First in Africa, one and only on the continent, specialty act – The UrbanHarpists.
This original harp duo exudes visual flair and musical excellence. Both Members are internationally trained and hail from Interlochen Academy for the Creative Arts in Michigan, United States.
Fronted by Jude Harpstar, a semi-finalist on SA's Got Talent (2014) and scholar at Oberlin Conservatory and California Institute of The Arts, the Urban Harpists covers all genres with an extensive repertoire, suitable for all occasions.
Concert Grand Duo:
These statuesque beauties are the perfect addition to any event's aesthetic composition, combining old world classical charm with a contemporary look and feel. Vivienne Janse van Rensburg performs on Style 11Gold, 23-carat gold leaf hand painted, 1950's Concert Grand valued at R1.1 million. Jude Harpstar performs on a Salvi Rainbow Echo acoustic Concert Grand valued at R500 000. The finishes are Iridescent Green & Bronze, perfect showpieces as part of a stage set for magical entertainment.
Electric Duo:
Electric string instruments have become an industry favourites for cutting-edge productions and modern genres. This duo is simple, up-tempo and contributes to a slick design for smaller set-ups. Both harpists perform on the high-tech Rainbow series that are masterpieces of technology and design, in the harp family.
The use of pickups and an accurate setting of electronic components produce a sound that is unique in power, dynamic and versatile.
[contact-form-7 id="2436" title="Contact form 1"]