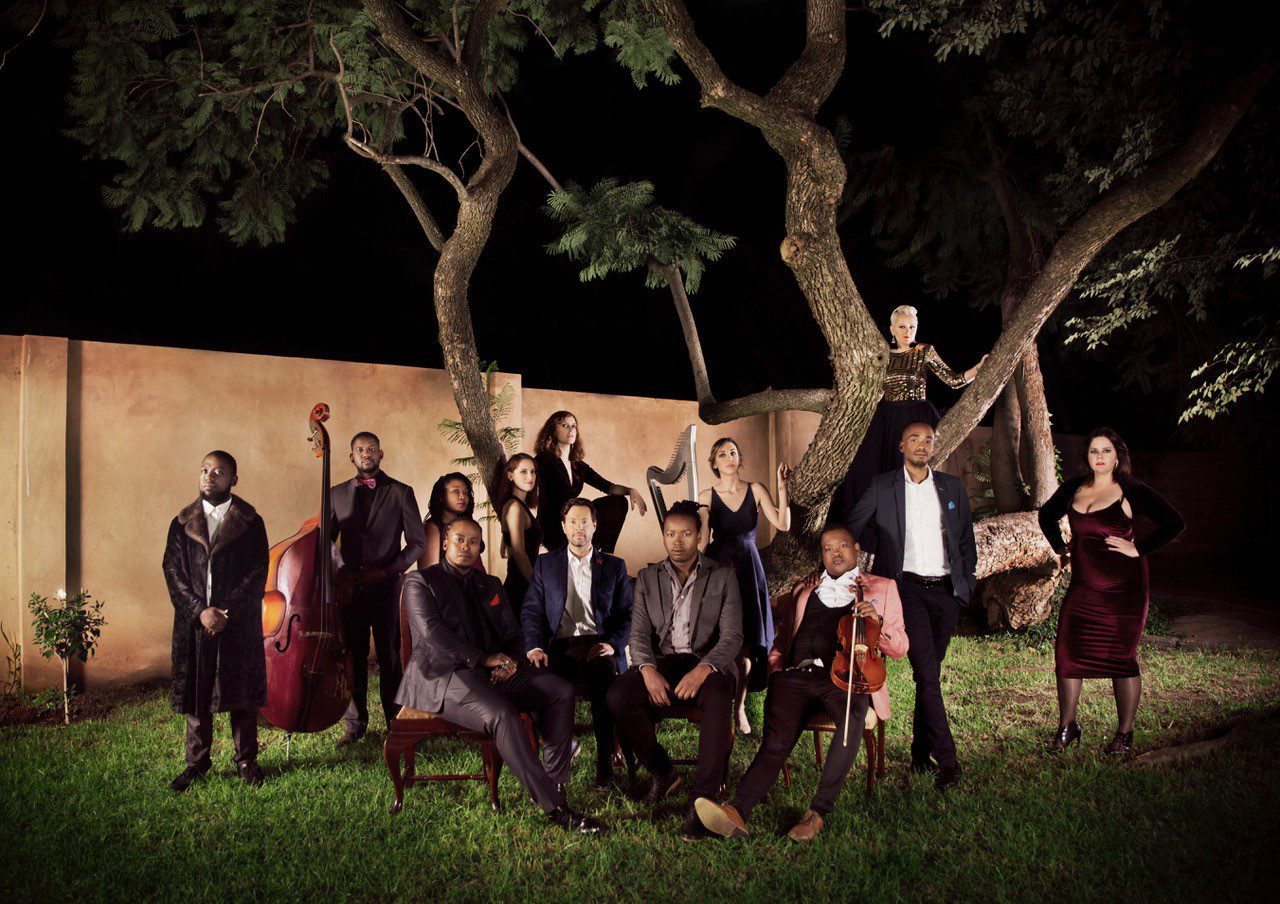 Based: Johannesburg
Officially formed at the end of 2014, Urban Strings is made up of twelve talented and diverse musicians from South Africa. Fronted by vocalist, violinist and multi-disciplinary creative Larah Eksteen, the diverse ensemble exudes a distinctive sound which paints an authentic ambiance in live performances.
Brought together by their musical disciplines, the pool of talented professional electric and acoustic string section respectively features violinists, viola players, cellists, double bassists, an electric harpist, pianist and guitarist.
Setting the standard high, Urban Strings made their debut on the stage of South African Idols Season 10, performing on three live episodes alongside winner Vincent Bones, Donald Moatshe, DJ Tiro and the Top 10 contestants.
The bold composition and versatility of the ensemble is depicted by Urban Strings' glam electronica act. The act is described as a fusion of electro, live strings, neo-jazz and down tempo grooves and appeals to lovers of music right across the board.
Far from the traditional form of a string collective, Urban Strings have taken a refreshing approach by pushing boundaries musically as evident in past collaborations with the likes of some South African artists namely: ProVerb, RJ Benjamin, and Reason.
It is safe to say that Urban Strings are paving a way to a new South African sound. They have fashioned the winning combination of successfully mixing genres and giving a new perspective to a string infused sound.
Not being strangers to the stage, Urban Strings are open to performing at corporate events, launches, private functions, music festivals, weddings and markets.
[contact-form-7 id="2436" title="Contact form 1"]