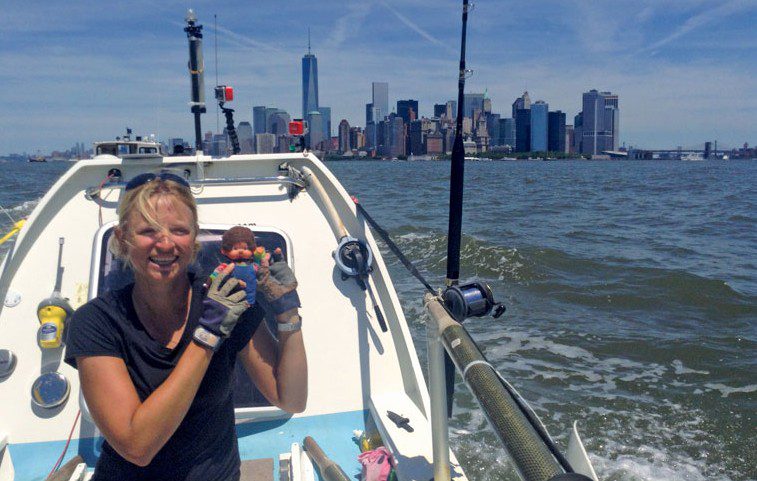 Based: Cape Town

Most people would feel a bit uncomfortable in a court room but for Vasti, it was familiar territory. After a seemingly innocent request to her boyfriend, well known and pioneering explorer, Riaan Manser, to take her to New York, she never imagined that she would exchange her legal surroundings to something very very unfamiliar  – the mighty Atlantic Ocean. 
Vasti was born and raised in Randfontein, a small mining town in Johannesburg. She left the comforts of home for the "comforts" of boarding school when she attended Afrikaans Hoër Meisieskool in Pretoria, where she matriculated.
 With dreams of becoming an advocate, she went to study law at Stellenbosch.
She completed her articles at a law firm in Strand, Cape Town and stayed on as a litigation attorney. For the next 8 years she specialised in criminal and civil litigation, which included cases ranging from murder to defamation.
In 2013 she started her own law firm. She practised under her own name in Somerset West until life took an unexpected turn. The "turn" being an incredible, almost unbelievable world first, 10 700 km ocean rowing adventure with her boyfriend of the past 14 years.
The journey humorously, but aptly called "Take Me To New York".
Alone and unaided the duo set off from Agadir, Morocco, enduring a 105-day crossing of the Atlantic in a 7-meter rowing boat, landing in Miami, USA on 7 May 2014.
Setting off from Miami, they reached New York Harbour a trying and dangerous month later. The couple ended their 4-and-a-half-month journey at sea on the Hudson river passing by the iconic Statue of Liberty. A fitting finish line venue for an epic and inspiring adventure.
Vasti proudly added the accolades of first human beings to row from mainland Africa to mainland North America as well as first woman from the African continent to row any ocean on the planet. If what she had accomplished was not enough she headed back to South Africa, straight into her pupillage to make her dream of becoming an advocate come true. As of July 2015, she can deservedly add the title of advocate Geldenhuys to her ever-growing status.
Vasti will intrigue the audience with a unique woman's perspective of the world of adventure; a world usually reserved for rugged and very brave men. Her talk will open the audience's mind to the new possibilities in their lives. It is not a motivational story, but rather one of inspiration. Being inspired lasts longer than being motivated. Real stories of having gone out and actually DONE; this is what inspires.
Vasti was willing to leave a world she understands, and knows intimately, for a world she never ever dreamed she would find herself in. Would you?
[contact-form-7 id="2436" title="Contact form 1"]