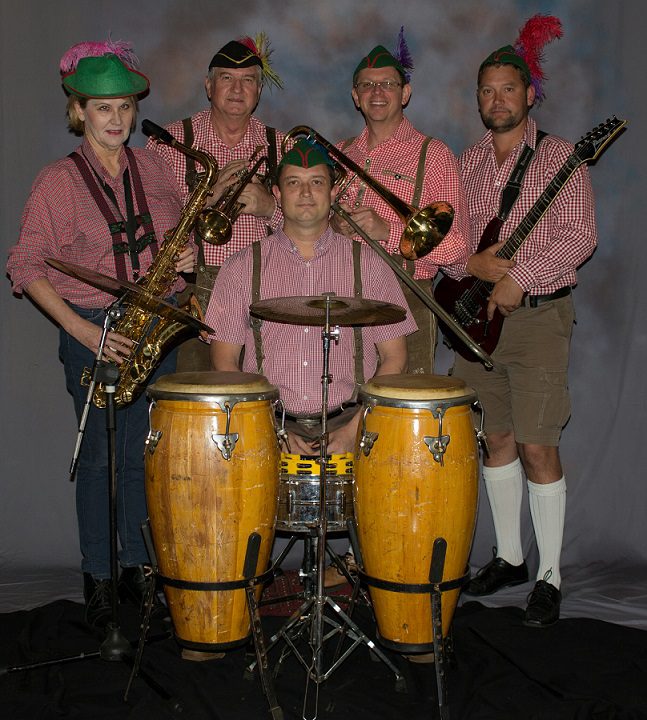 Based: Johannesburg
Our entertainment is welcomed at Corporate Events, Weddings, Parties, Birthday Celebrations, Private Functions, Oompah Festivals, Shopping Mall Launches , and just about any other event that  you need Live Music Entertainment.
WEDDINGS: From Soft Ceremony & Cocktail Music to Partying the Night Away at Reception… we can offer you any type of music you desire!
What We Offer:
CEREMONY – Setup, Background, Entrance, During Ceremony, Exit
Musicians Available for Booking – Trumpet, Keyboard, Singer (Combination of these musicians available)
COCKTAILS – Musicians Available for Booking – Trumpet and Saxophone, vocalist (Combination of these two musicians available), Violinist Trio Group
RECEPTION – Musicians Available for Booking – DJ, 3, 4 or 5 Piece Band (trumpet, keyboard, drummer, percussion, singer), combinations of these available
PRIVATE FUNCTIONS: From Corporate Events to Birthday Parties, we offer soft background music to live karaoke and DJ entertainment to liven up your function!
GERMAN FESTIVALS: German Carnival and Beer Feasts atmosphere with our Oompah Band: Singer, Trumpet, Saxophone, Tuba, Trombone & Drums / percussion. Original German Songs, Marches and Waltz from Munchen, Sneewltzer, Beer Barrel, Schonemaid and many more!!
We pride ourselves in giving a professional performance with a laid back feel to make it a Successful and Remember-able event. No event is too big or too small for the Velvet Sounds Group.
[contact-form-7 id="2436" title="Contact form 1"]