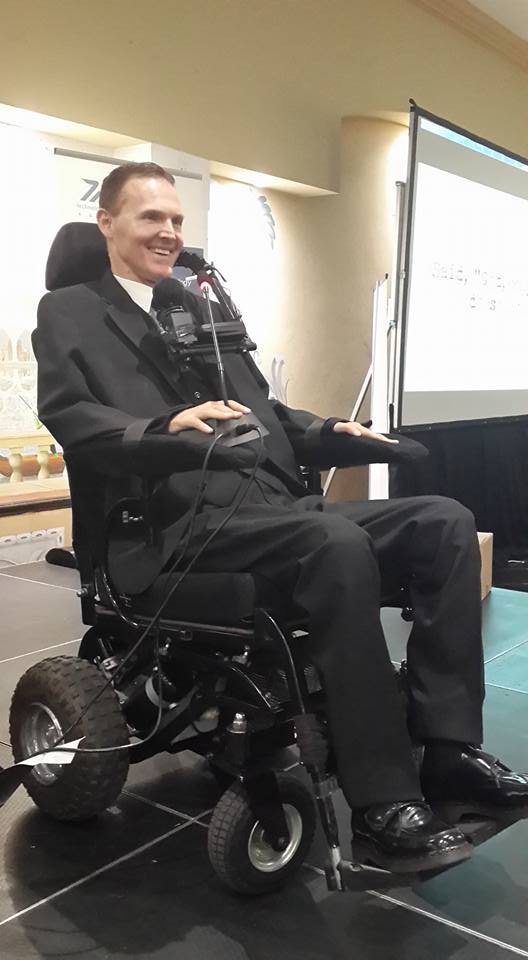 Based: Johannesburg
Until a few years ago, Victor Vermeulen was one of those wonder kids you read about in the newspapers.  One of those kids who excelled in everything he did from academics through to sporting activities.
Victor Vermeulen's academic brilliance brought him offers of bursaries from schools far and wide, and his sporting achievements saw him playing First Team Soccer and Rugby for the best part of his senior school years.  By the time Victor Vermeulen left school he was playing Cricket for Transvaal and had already played at the infamous Lords Cricket Grounds in London.  Victor Vermeulen was the up and coming star of South African Cricket.
Victor Vermeulen had everything going for him until tragedy hit, not once, but twice in 1992. At the beginning of 1992, Victor Vermeulen's dad, who was his mentor and hero, was brutally murdered, and then, just six months later, he had an accident that left him a 'Quadriplegic' for life.  But don't get this kid wrong.  Victor Vermeulen does not dwell on his problems and disabilities or spend his time having pity parties.  Victor Vermeulen is bright and intelligent and has a sense of humour that will have you rolling in the aisles.  Victor Vermeulen has the guts, determination and tenacity to a level of which you may never have seen before.
Tragedies of this kind leave normal human beings angry and resentful, but not this boy. Victor Vermeulen has chosen to be positive and thankful that he has a life, and the lessons we can learn from him are invaluable.
Imagine a life where, for all intents and purposes, you are trapped in a body that cannot and will not move, not now and probably not ever.  Imagine a life where you cannot go anywhere without assistance, cannot sit up or sit down, not drink water without help and not breathe without thinking!!  This is what this young man has to live with day in and day out.  And whilst living like this, you still have to challenge your mind to stay positive.  Could you do it?  Well Victor Vermeulen does, with passion, enthusiasm and, to top it all, a great sense of humour.
This presentation will send you on a roller coaster emotional ride that will leave you with the ultimate respect for this special human being.  Not only respect for him as an individual, but sheer admiration for his mother, who is the life soul of this wonderful person, without whom he could not live.
[contact-form-7 id="2436" title="Contact form 1"]