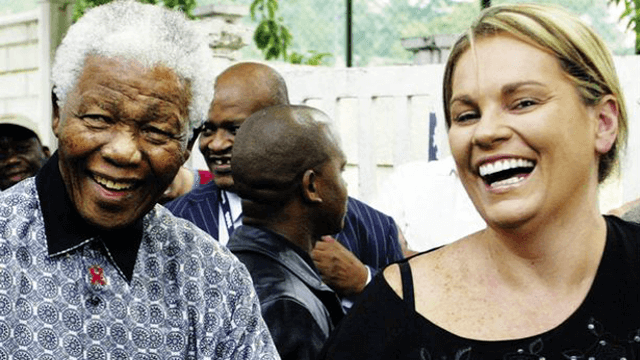 Based: Johannesburg. 
Zelda la Grange, was brought up in Pretoria – North of Johannesburg.
After completing her studies, she joined the Department of State Expenditure and worked in the Human Resources division until circumstances forced her to look for alternative employment.
From joining the President's office as Senior Ministerial Typist in 1994 Zelda became head of logistics for President Nelson Mandela. Working closely with various government departments she coordinated his itinerary, travel arrangements, security and transport; and accompanying him on domestic and international visits when needed.
Zelda was officially appointed one of President Nelson Mandela's three private secretaries in 1997 and, upon his retirement in May 1999, President Nelson Mandela requested Zelda to remain in his service.
Today, she serves Mr. Mandela as a Personal Assistant on a part time arrangement since his retirement from public life in 2008. She has embarked on several other initiatives, of which notably Bikers for Mandela Day, an initiative associated with the annual Mandela Day during which she pays tribute to her employer of more than 18 years by doing community work and encouraging others to do the same. She is also involved in several other civil society initiatives and is a part time life style presenter on the regional radio station Jacaranda FM.
She has been awarded by a number of institutions for her commitment, loyalty and dedication to President Mandela over the past 18 years and spends much of her time encouraging young people to find their passion in life and then to pursue it.
Motivational Speaking – From a conservative white family in South Africa, being raised during the Apartheid years, Zelda became the Personal Assistant of one of the most influential and revered icons of our time, Nelson Mandela. Zelda offers opportunities to companies to engage her in motivational speaking, explaining how experiences have changed and shaped her life.
[contact-form-7 id="2436" title="Contact form 1"]