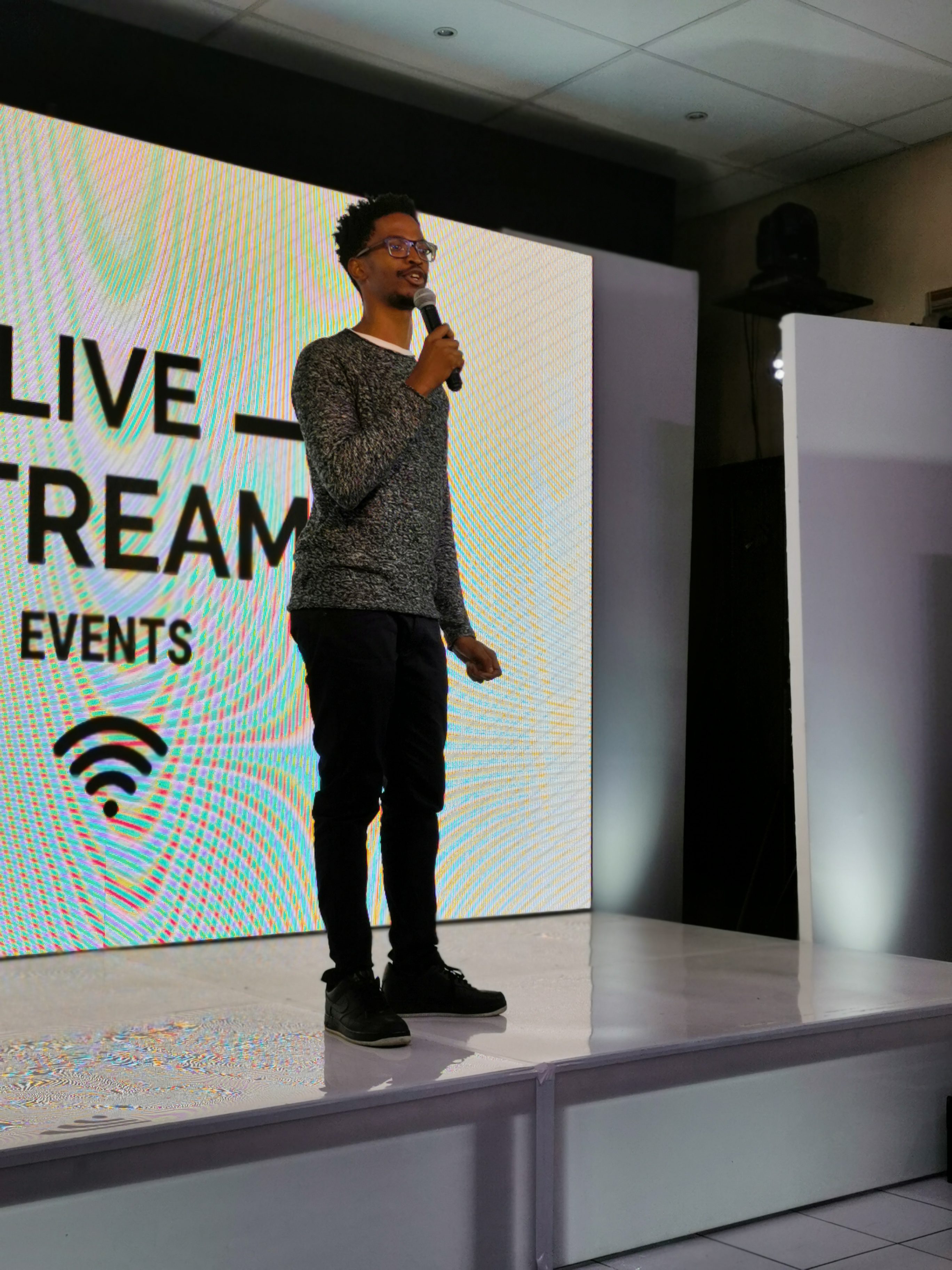 DIGITAL
Does your next online event need some LOLS?
Now available to MC or perform comedy via our live stream studio Bongani Dube can add humour and energy to any event.
From the depths of a warm womb, many moons ago. A boy was born. He was just not any baby boy. He is who we know as Bongani Dube. Although he may be from humble beginnings; like Jesus, His Lord and Saviour. Bongani Dube was not born crying, no no no. He was born laughing. This year, from the makers of life: his parents. One man, one desire: to be the next Bongani Dube. Bongani Dube is Bongani Dube.
[contact-form-7 id="2436" title="Contact form 1"]