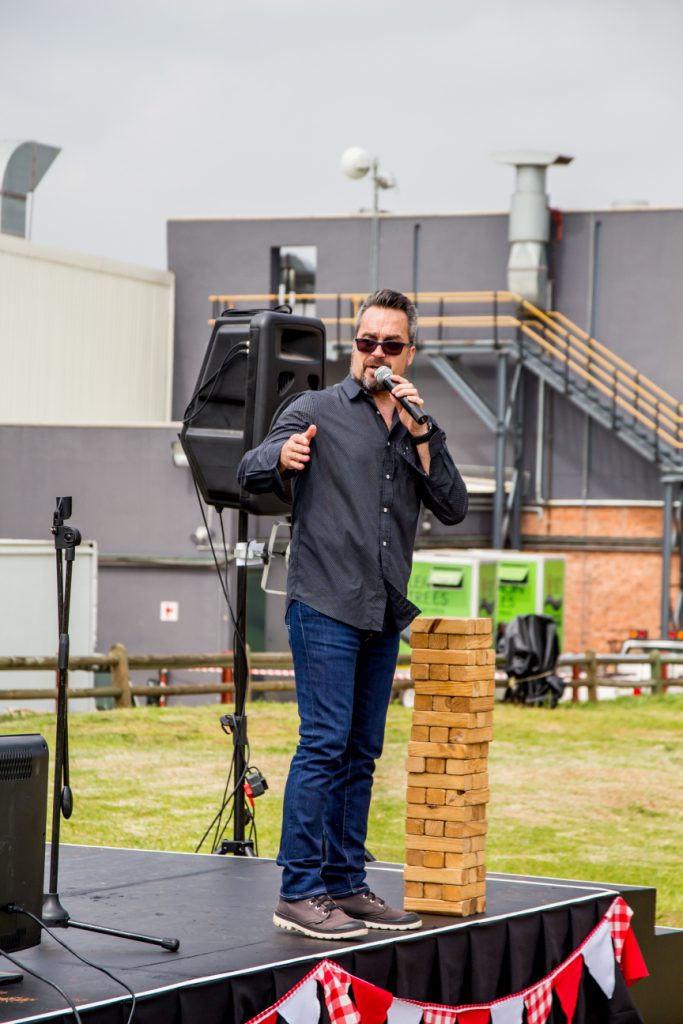 Based: Johannesburg

"A VIBRANT PERSONALITY AND A SWINGING SHOW!
Duane brings the magic of the songs to life"
As versatile as they come, Duane Rockwell enjoys nothing more than combining his MC, entertaining and DJ'ing skills. Because of this and the magic he brings to an event, he's booked regularly to fulfil all three roles at functions all over South Africa.
Born into a "showbiz" family, Duane was exposed to the industry from a very young age. He quickly realised that his passion for music would be his inspiration in life and over the past 20 years, Duane Rockwell has used that inspiration to entertain audiences around the country.
From his humble beginnings as a one-man band performing in clubs and pubs, he has evolved into an all-rounder by combining his desire to entertain, his ability to involve audiences and his love for music. Duane Rockwell is a world class entertainer that is hard to beat.
Considered by many to be among the best in the business, Duane is proud to perform alongside some of South Africa's top corporate entertainers. He has the experience to understand just who and what will work for your event, and he has the talent and skills to make it happen! His energy is contagious and he prides himself on his versatility.
He has also been actively involved in the radio industry as part of the "Solid Gold" Station and doing voice-overs for Radio and television Commercials. Duane continues to be active in this regard. As a singer, Cabaret Artist, Compere, Keyboard Player and Guitarist, Duane continues to perform on the function and Live Music Circuit.
He has done work for companies such as SAB, Avroy Schlain, ICL, Mercedes Benz, The Incredible Connection, Unidata. SA Accounting Association, Hollandia, Mobil, Roche Pharmaceuticals, Price Waterhouse, ABSA and Sanlam, just to name a few.
His repertoire includes songs from the sixties, seventies, eighties and the current charts and specialises in his Swing Show, along with his vibrant personality, he is sure to create a fantastic vibe at your next party or function. Duane looks forward to entertaining you at yours.