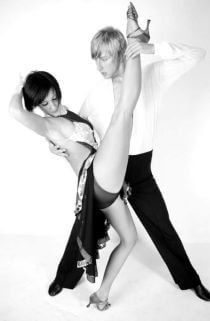 Based: Johannesburg.
Gary and Jeanne are currently the reigning South African Latin American champions. Throughout their years of dancing in a variety of genres they have come to understand that the art form encompasses sensuality, passion, emotion, expression and above all is about telling a story. In their case, it's a story that transports the audience into a fantasy world, where they can escape from reality to accompany the dancers along a rhythmic journey.
They primarily perform various Latin American dances such as the Samba, Cha Cha, Rumba, Paso Doble and Jive, in a 15 minute non-stop Latin show mix. They include the audience in their performance by being interactive in their dance. They adapt to any theme from Swinging 60's to Brazilian to Broadway right through to the Sounds of African Drums. And for a more modern feel, even a Fast Tempo Freestyle or Hip Hop… they do it all.