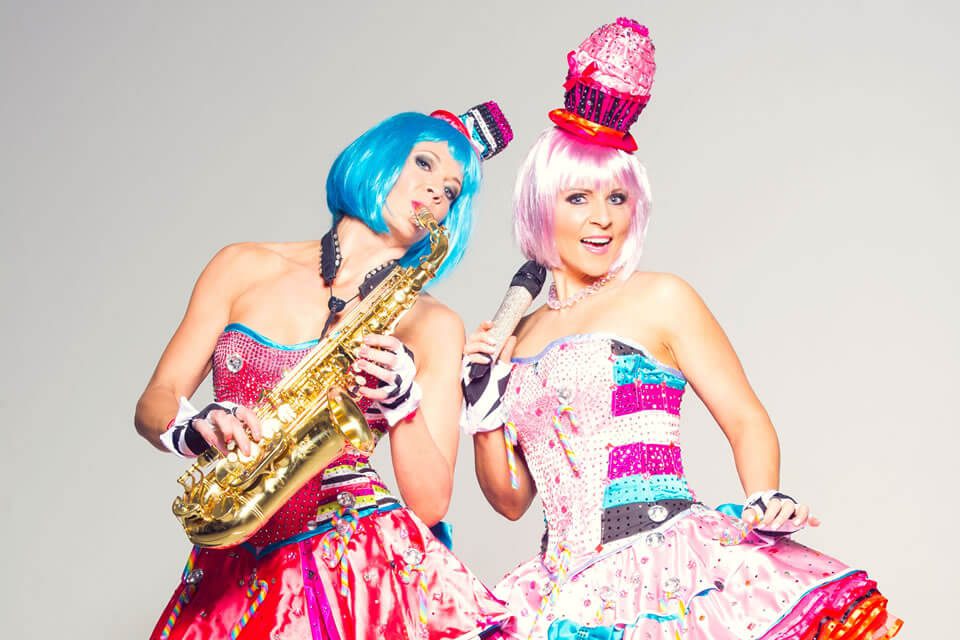 Based: Johannesburg.
'Candy Shoppe' is presented in a 25 minute musical show as a roaming dessert set for client events, whereby Cathy and Andy are costumed in custom made Candy girl outfits, adorned with fairy lights, traditional candy lollies, candy canes, syrup dummies and such like, for clients in the audience to be offered and enjoy as dessert sweets, as the show runs and the girls entertain. Songs are all of Candy / Sweetie / Lolly nature, a trip back to the 50's as a 25-minute medley.
This dessert performance can follow an easy listening sax and vocal cocktail set.